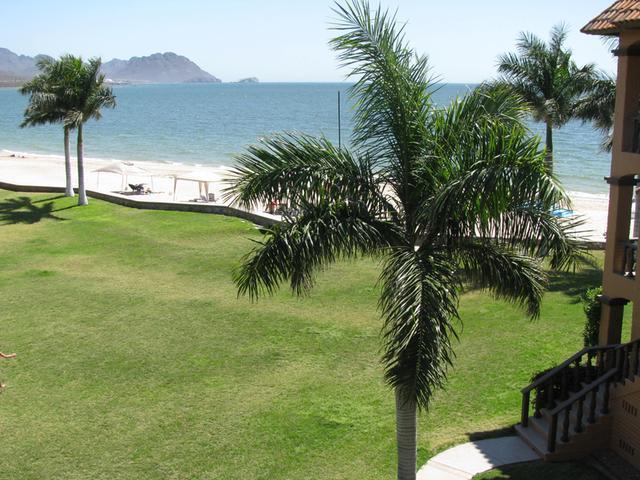 Beautiful 3 bedroom, 3 bath condo with spectacular views and sunrises , just a few steps from a nice white sandy beach 1 king, 1 Queen, 1 Twin , WIFI, Washer and Dryer. If you are in San Carlos anytime from April until the end of October this beach condo is absolutely the perfect location for you to enjoy with friends and family. From here there are only a few footsteps across the lawn to the sandy white beach. There is nothing quite like relaxing on the beach with a picnic or getting on the paddle board and swim with the dolphins. A very short distance away is the protected estuary with bird life unseen elsewhere in Sonora. There is never a dull moment; unless you want one.
Rates 
Summer rate: USD $260 per night . $1,560.00 per week USD $2600.00 per month
Winter rate: USD $175 per night . $1,050.00 per week USD $1,750.00 per month
USD $120 non-refundable cleaning fee
Taxes are not included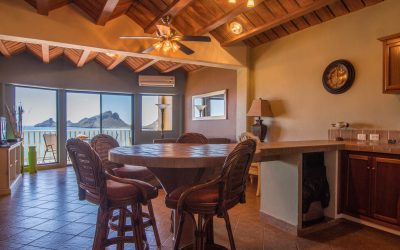 Overlooking the San Carlos bay, this beautiful condo faces south to the San Carlos Bay.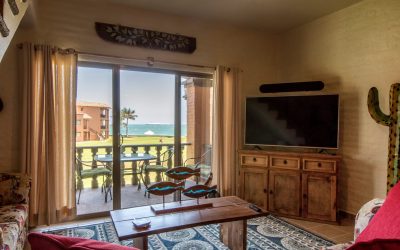 Beach Condo at Bahia Delfin. Sleeps 6. Three bedroom with three bathrooms
Sit on the beach every night and enjoy the amazing and beautiful sunset.
Need more information?
Use the contact form on this page to request more information about this property.