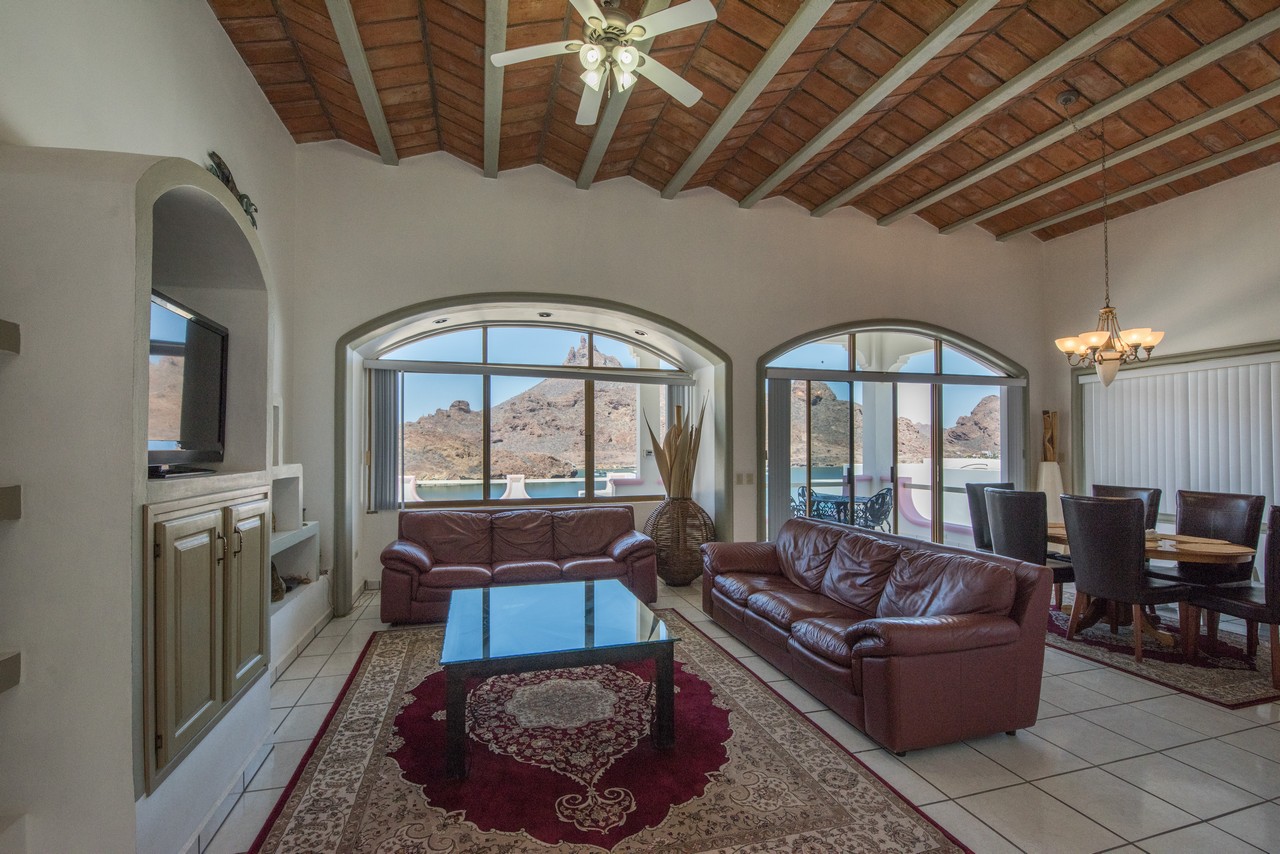 Spectacular house in Caracol Peninsula features a truly breathtaking view of the mythical Tetakawi Mountain. It has an open floor plan with spacious living area, full kitchen, laundry room and WiFi . There are 2 master suites, 2.5 bathrooms, and sleeps 4+ comfortably. The large deck overlooking the sea of Cortez iincludes a private pool and jacuzzi,  and there is a rooftop margarita deck to take full advantage of the amazing views.
You can enjoy a quiet afternoon watching the boats set sail from the marina, walk a few steps down to Caracol beach, or take the paddleboards out on the bay. While privately located on a bluff overlooking the sea of Cortez, it is conveniently close to local restaurants and markets.
Rates:
USD $250.00 per night, $1500.00 per week, $2,800.00 per month.
Non – refundable $120 usd cleaning fee
Taxes are not included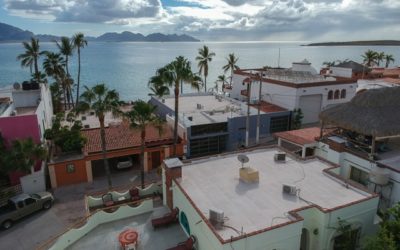 Lovely 2 bedroom, 2 bathroom casita close to the beach, restaurants, supermarkets and more.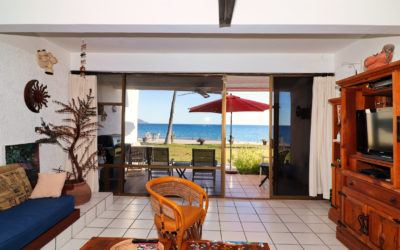 Beachfront condo 2 bedroom and 2 bathroom.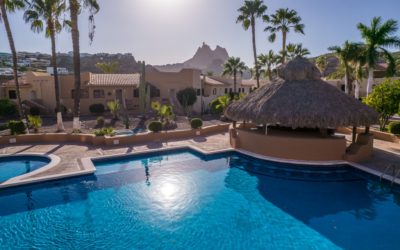 Lovely condo with 3 bedroom and 2 bathroom. Fully equipped for a group of 6.
Need more information?
Use the contact form on this page to request more information about this property.