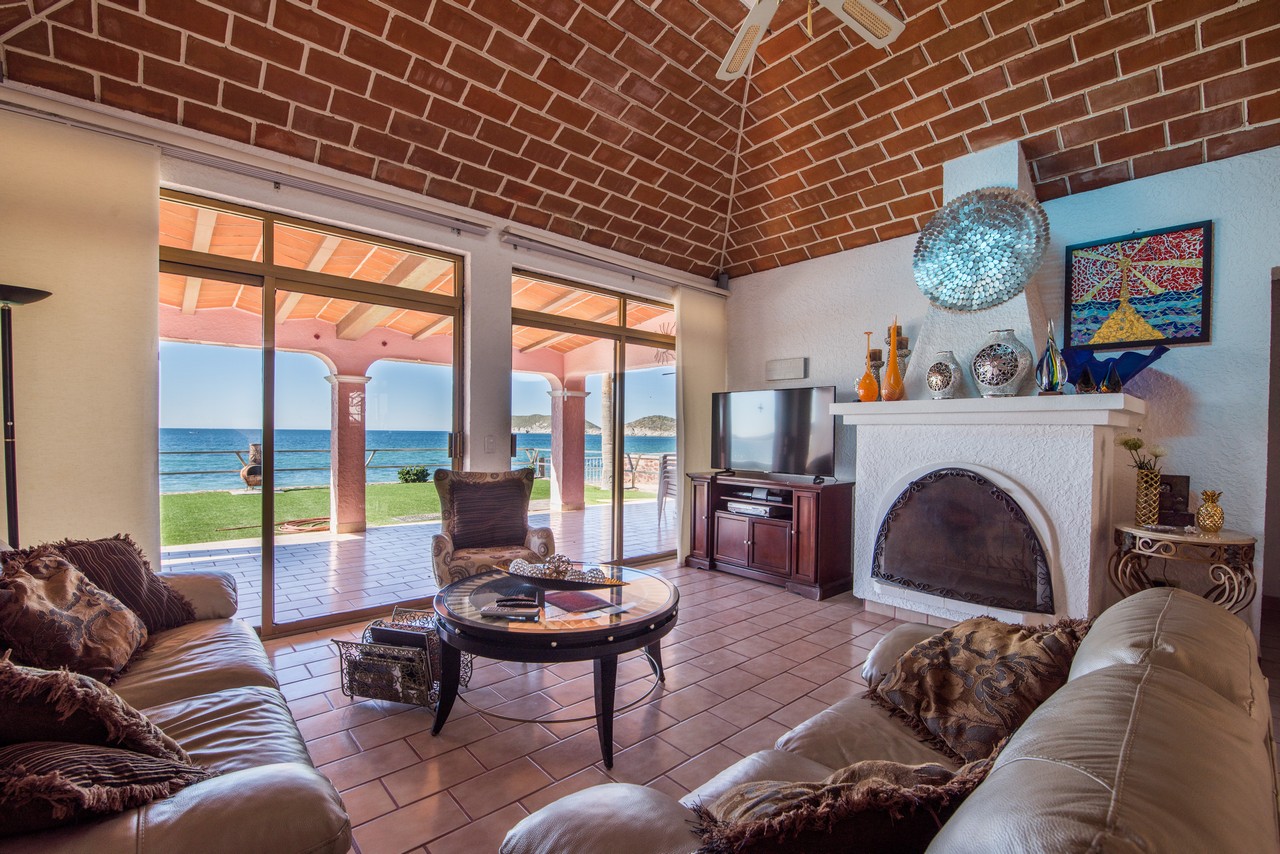 This comfortable beachfront home is located on the finest beach of San Carlos, Sonora, Mexico: Playa Algodones. It is the perfect place to relax in the sun and walk the beach every morning. Fully furnished with 3 bedrooms and 3 bathrooms, living room, dining room and kitchen. The master comes with a King-size bed, and the other ,bedroom has 2 twin beds and the third a queen  and twin. The view of the ocean you will have every morning from the master suite is unbeatable. Make sure you take the time for an underwater snorkeling excursion at the natural reef. Just make sure you hit the outdoor shower before you head in. With additional amenities like A/C,TV and Internet, you will not find a better getaway.
Rates:
 USD $400.00 per night, $2,475.00 per week
USD $120 non-refundable cleaning fee
Taxes are not included
Need more information?
Use the contact form on this page to request more information about this property.