 We own the Vista del Mar Apartment complex located in the Caracol Turistico neighborhood, overlooking La Posada beach and the San Francisco Bay. The complex was renovated in 2021, including A pool and grill area. There are 5 units in the 3-story building with shared laundry, cable TV, filtered water throughout and there is Wi-Fi access in the building. Each unit is a 1 bedroom and, being just a quick stroll from the water and the marina makes them perfect for access to multiple activities.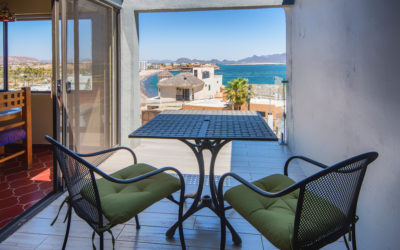 One bedroom with one bath apartment. Balcony for outdoor living and spectacular views!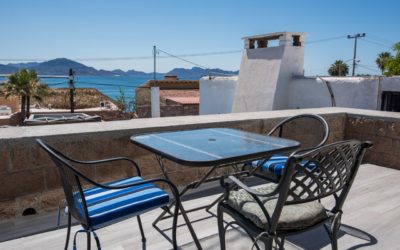 Cozy one bedroom with a King size bed and pull out couch. Swimming pool, beach access and within walking distance to the Marina, restaurants and grocery stores.
Have any questions you'd like answered or would like to hear some more details?
Contact us to determine availability of our beautiful rental beach homes and find your slice of paradise in San Carlos, Sonora, Mexico.